© SMITH, Courtesy Galerie les Filles du Calvaire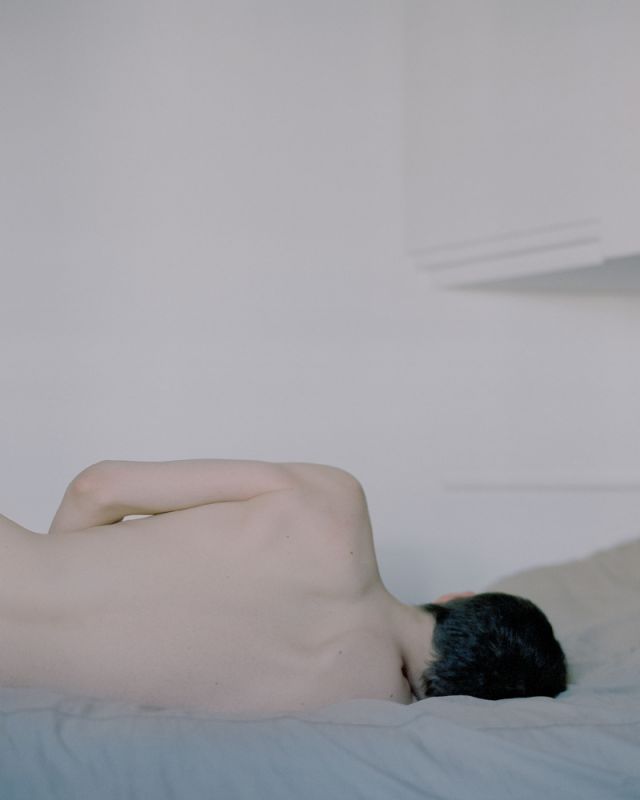 [ Cancelled ] • Death in Venice
Benjamin Britten
---
[ New production ]
---
Opera in two acts
Libretto by Myfanwy Piper after Thomas Mann
Premiered at Snape Maltings, 16 June 1973
Places
Mulhouse
La Filature
Strasbourg
Opéra
Informations
Spectacle présenté avec un entracte.
Ce spectacle devait être donné du 12 février au 2 mars 2021.
Il a été capté les 10 et 12 février à Strasbourg et sera diffusé le 17 avril 2021 à 20h45 sur les chaines de télévision suivantes : Alsace 20, viàVosges et viàMoselle.
Il fera ensuite l'objet d'une diffusion sur France 3 Grand Est (date de programmation à venir)
Gustav von Aschenbach Toby Spence Traveler, Elderly Fop, Old Gondolier, Hotel Manager, Hotel Barber, Leader of the Players, Voice of Dionysus Scott Hendricks Voice of Apollo Jake Arditti Hotel Porter Peter Kirk English Clerk in the travel bureau Laurent Deleuil The french girls, the english woman, the strawberry seller, the lace seller, the strolling player Julie Goussot The polish father, the russian father, the waiter, the gondolier, the priest Dragos Ionel The american, the glassblower, the gondolier, the strolling player Damian Arnold The french mother, the russian mother, the beggar Elsa Roux Chamoux The german mother, the danish mother, the newsendor Eugénie Joneau The english vather, the guide Damien Gastl The americaner, the gondolier Sébastien Park The russian nurse Violeta Poleksic Chœur de l'Opéra national du Rhin, Orchestre symphonique de Mulhouse
After the major successes of Peter Grimes and Billy Budd in his younger years, British composer Benjamin Britten chose to put Thomas Mann's famous novella Death in Venice to music, in what would be his final work. Assisted by his librettist Myfanwy Piper, who produced the adaptation of this work of fiction that is also a commentary on art, Britten created a mysterious, magical world in which the spectator experiences everything through the mind's eye of Gustav von Aschenbach, an aging writer who visits Venice and wonders whether his quest for beauty is misguided. Toby Spence, a singer familiar with Britten's music, plays the writer Aschenbach, while the seven characters he encounters along his journey are all performed by Scott Hendricks. Stage design wizzes Jean-Philippe Clarac and Olivier Deloeuil have teamed up with Jacques Lacombe to bring to life this testament to a genius of twentieth-century opera.
In English
Overtitled in French, German