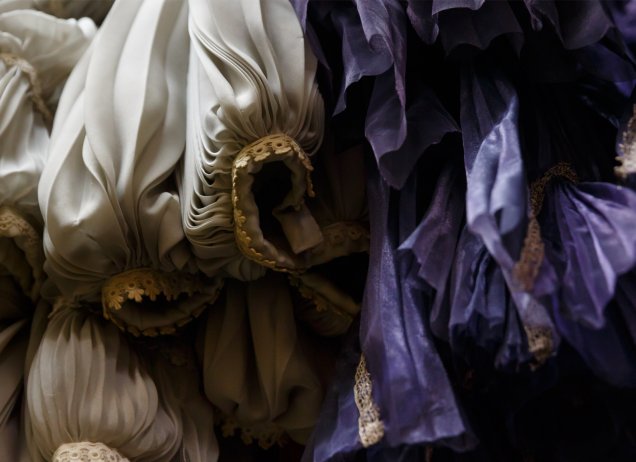 The Opéra national du Rhin Ballet
Based at Mulhouse, the OnR Ballet is a company of 32 dancers from around the world, all academically trained and selected for their stylistic versatility. Directed by Bruno Bouché since 2017, the company has earned singular international acclaim, built up over 50 years of collaboration with world-leading classic and contemporary choreographers. It has also forged strong ties with local audiences across the region.
A CCN at the opera
The OnR Ballet was recognized as a Centre chorégraphique national (CCN) in 1985 and remains an exception as the only one attached to an opera house. Its unique identity has shaped this center of excellence, which has a mission not just to revisit classical pieces but also to actively produce new works under both seasoned choreographers and emerging talents. The Ballet's repertoire is one of the most diverse in France, ranging from baroque through to reinterpreted classics and contemporary pieces. With a program specifically designed to be boundary-pushing yet accessible to all, the Ballet helps promote dance culture among its ever-growing audiences, complemented by school matinées and educational sessions.
Local cultural outreach
Under the artistic direction of Bruno Bouché, the CCN is expanding its remit. The Accueil Studio initiative set up by Pasquale Nocera enables us to coopt Grand Est institutions to support independent dance companies via joint residencies. Stage director Frédérique Lombart's appointment as Associate Artist will promote innovative cultural outreach programs across the region, ensuring ballet remains a meaningful art form in keeping with the times.
A European ballet for the 21st century
The OnR Ballet has also broadened its range. Located at the crossroads of Europe, the company delights in exploring fresh works and subjects that resonate with today's audiences. The program of new forms and pieces devised by young dancers-choreographers continues to push the boundaries of dance to foster connections between performers and choreographers, artists and spectators. It strikes a balance between honoring tradition and taking risks, revisiting classics and championing modern creativity.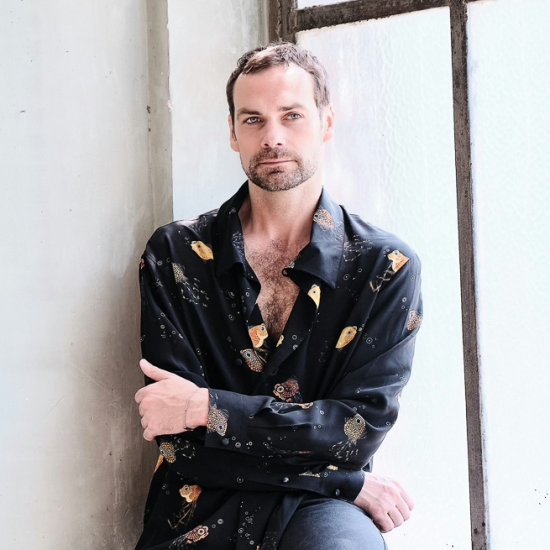 Bruno Bouché entered the dance school of the Opéra national de Paris in 1989, and entered its ballet company as a quadrille dancer in 1996. He was promoted to coryphée in January 1999 and to sujet in 2002. His notable appearances include works by George Balanchine, Pina Bausch, Maurice Béjart, Kader Belarbi, William Forsythe, Jiří Kylián, Rudolf Nureyev, Marius Petipa, Roland Petit, Angelin Preljocaj, Laura Scozzi, and Saburo Teshigawara. While at the Opéra de Paris, his company was often invited throughout Europe, the USA and Japan. Since 1999, he has been artistic director of Incidence Chorégraphique, which produces the choreographies of Opéra de Paris dancers such as José Martinez and Nicolas Paul. These have been performed in France, Spain, Italy, Japan, and recently in Israel at the Suzanne Dellal Centre in Tel Aviv and the Karmiel Dance Festival, and also at the Opera and the French Cultural Center in Istanbul. Bouché has created several choreographies since 2003, including Bless – ainsi soit IL (2010, Suzanne Dellal Centre Tel Aviv), Elegie (2011, with Les Dissonances and David Grimal), Nous ne cesserons pas (2011, Fondation Georges Cziffra), and From the Human Body (2012, Fontainebleau Theatre). For Percussions et Danse at the Paris Opera in 2013, he created SOI-Ătman and _Music for Pieces of Wood._These pieces were performed on the stage of the Opéra Garnier. For _Musique et Danse_2014 at the Opéra Garnier, he created Yourodivy. He has worked with the artist JR on the film Les Bosquets and for a film shoot on the roof of the Opéra Garnier. His pieces Amores 4 and Dance Musique 3-2-1 were staged at the Opéra Garnier in March 2015. For the 2015 Israel Tour, Bouché's Between light and nowhere was performed at the Suzanne Dellal Centre in Tel Aviv. In 2013, he became artistic director of Les Synodales Festival in Sens, for the dance season at the local municipal theater, and for a young dancers' competition. In 2014/15, assisted by Laura Gédin, he managed the dance project Dix mois d'école et d'Opéra and created the piece _Ça manque d'amour_after one school year of workshops with a 6th-grade class from outer Paris. During the 2015/16 season, Benjamin Millepied asked him to take part in his first Académie de Chorégraphie at the Paris Opera. In June 2017, he created Undoing World at the Paris Opera. In July 2016, he was appointed Director of the CCN Ballet of the OnR. Bruno Bouché officially started as director in September 2017. In May 2018, he restaged Bless-ainsi soit-IL for the soirée Dancing Bach in the 21st Century. In October 2018, he signed the choreography for Fireflies. In the fall of 2019, he created, as part of the "Danser Chostakovitch, Tchaïkovski" evening, 40D, a piece for 7 dancers on music by Rachmaninov and Scriabin, and he will create Encore at the end of the season as part of the programming "Spectres d'Europe # 2".
The contract of Bruno Bouché, Artistic Director of the Ballet of the Opéra national du Rhin, was renewed, for a second mandate of three seasons, until 2022-2023.
3 .
Timeline of the OnR Ballet
Foundation of the Opéra du Rhin as a syndicat intercommunal by the cities of Strasbourg, Mulhouse and Colmar. The ballet company of the Opera is based in Strasbourg and is called Ballet du Rhin. Jean Babilée is the first artistic director.
The company moves into its venue in Mulhouse. Peter Van Dyk is appointed director. He is followed by Jean Sarelli (1978), Jean-Paul Gravier (1990), Bertrand d'At (1997), Ivan Cavallari (2013), and now Bruno Bouché.
The Ballet du Rhin receives the status of Centre chorégraphique national (CCN). At this time, it's the only working CCN that's part of an opera.
The Opéra du Rhin earns the title of Opéra national, and the Ballet du Rhin becomes the Ballet de l'Opéra national du Rhin.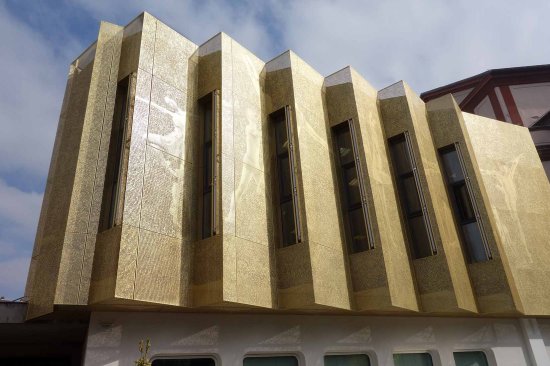 National Choregraphy Center
The French Ministry of Culture awards the title of Centre chorégraphique national (CCN) to institutions directed by choreographic artists of particular merit, whose spirit and originality represent the creative diversity on the contemporary French stage. The 19 CCN focus mostly on choreographic work, but also on building repertoire, spreading productions, sharing resources, and choreographic training and development. They are funded by the central and regional governments to promote regional development and dance. Artists receive structural support and a dedicated workplace. The Ballet of the Opéra national du Rhin became a CCN in 1985 and remains an exception, as it's the only CCN that is also part of an opera. The official policy is to promote both grand repertoire and neo-classical ballet, while hosting contemporary companies to foster professional exchange. Each CCN follows a policy of creation and promotion, both in its own region and abroad, maintenance of a particular repertoire, and development of innovative dance projects.
Accueil Studio: a mission to share
Since 1998, the Department of Music and Dance of the Ministry of Culture, has given the CCNs the task of assisting independent companies through a programme called Accueil Studio. The aim is to provide the companies selected with the means afforded professional productions through material and/or financial support (studios, backing through co-production etc.), foster contacts and exchanges and guide the emergence of innovative artistic projects. In this respect, the CCNs act as resource centres for choreography in France. A financial envelope is allocated to each CCN to help bring the projects of the selected companies and choreographers to fruition.
The Ballet of the Opéra national du Rhin has been committed to this policy since 2001. It has supported the work of choreographers from Alsace, and indeed the whole of France. The aim is, above all, to give projects substance, foster encounters, forge partnerships and enable dance to flourish throughout France.
---
Associate artist
Essayist, fiction writer and journalist Daniel Condrod is artiste associé at the CCN Ballet of the Opéra national du Rhin from 2018-2020. His tasks include arranging the Atelier, the alternative space where the company's identity is forged, managing research and reflection workshops with the artists, and rethinking the role of ballet in the region. For the 2018/19 season, he is planning the young audience event "Workshop of the Brothers Grimm" for which the dancers are creating pieces based on the fairytale world of these two writers.
---
Welcome to the studio!
The project "Accueil Studio" (Welcome to the studio) was set up by the French Ministry of Culture in 1998 to allow Centres choréographiques nationaux (CCN) to host independent artists and share resources. The project allows artists to work in a professional environment while promoting regional dance culture. A CCN may simply open its studio to artists, or offer wider assistance such as co-productions and promotional support. Each CCN has a budget for these projects with selected companies or choreographers. The Ballet of the Opéra national du Rhin has been part of this project since 2001. We have supported the work of choreographers from Alsace and all over France. Our goals are to get projects started, create meeting places, build partnerships, and thereby promote dance in our region.
---
In 2018-2019, The CCN Ballet of the OnR is supporting :
Harris Gkekas
Cie Strates (via le réseau Grand Luxe)
Caroline Allaire – Cie KHZ
Bruno Benne – Cie Beaux-Champs
Olga Mesa & Francisco Ruiz De Infante – Cie Hors Champs
Gilles Baron – Association Origami Cie Gilles Baron
Vania Vaneau – Cie Arrangement provisoire
Mathieu Desseigne, Sylvain Bouillet & Lucien Reynès – Cie Naïf Production
Raphaël Cottin – Cie la Poétique des Signes
Catherine Diverrès – Association d'Octobre Cie Catherine Diverrès
Ezio Schiavulli – Cie EZ3 (via le réseau Grand Luxe)
Vidal Bini – Cie KHZ (via le réseau Grand Luxe)
Marino Vanna – Cie Marino Vanna
Sarah Crépin & Etienne Cuppens – Cie La BaZooKa
Laurent Goldring – Cie Goldring-Productions
Gilles Schamber – Cie Gilschamber Asso Tanz
Edouard Hue – Beaver Dam Company
Etienne Rochefort – Cie 1 des Si
Claire Durand-Drouhin – Cie Traction
Baptiste Hilbert & Catarina Calçada Barbosa – Cie Awa As We Are
---
Our partners for the Accueil Studio program :
ADIAM67 – Strasbourg
Agence Culturel d'Alsace – Sélestat
Bataville Fabrique Autonome des Acteurs - Moussey
CCN Ballet de Lorraine – Nancy
Centre Europe – Colmar
Espace 110 – Illzach
Espace Athic – Obernai
Espace Tival, CREA – Kingersheim
La Filature Scène nationale – Mulhouse
MAC Relais Culturel – Bischwiller
Le Manège Scène nationale - Reims
Pôle Sud CDCN – Strasbourg
Théâtre La Coupole – Saint-Louis
Théâtre du Marché aux grains – Bouxwiller
Théâtre Le Triangle – Huningue
Tréteaux de Haute Alsace - Mulhouse
TJP CDN – Strasbourg
Viadanse CCN de Franche-Comté – Belfort
---
Contact
+33 (0)3 89 45 94 10 • ballet@onr.fr
---
Regular dance training
The company's dance class is every Monday. Please apply in advance. Admission requirements:
At least 18 years old
Proof of professional experience
Please attach your CV and photos to your application. The artistic director may choose not readmit new candidates after the first period.
Information / registration
Only by e-mail • Pasquale Nocera • pnocera@onr.fr