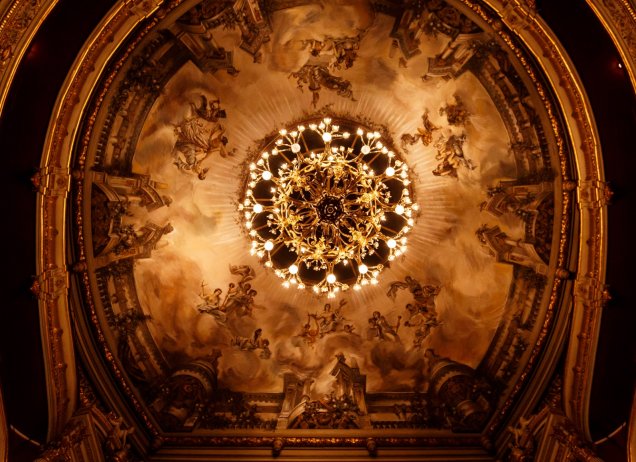 Choir
1 .
Choir of the Opéra national du Rhin (OnR)
The Choir goes back to 1972, when the OnR was set up as a syndicat intercommunal of the cities of Strasbourg, Mulhouse and Colmar.
The permanent company of 40 singers is directed by Alessandro Zuppardo. The Choir is critically acclaimed and has recorded several albums, especially with the Orchestre philharmonique de Strasbourg (La belle Hélène,The Magic Flute,Così fan tutte,Turandot, Roberto Devereux), as well as The Abduction from the Seraglio with Les Arts Florissants under William Christie. The Choir has been invited to many major festivals in France and elsewhere. The most memorable include Aix-en-Provence, Strasbourg, Saint-Denis, Carcassonne, Vichy, Radio France in Montpellier, Savonlinna in Finland (Der Freischütz and Dialogues des Carmélites) and the Proms in London (Dialogues des Carmélites).
The singers also play as actors in productions at the OnR, both grand repertoire and contemporary plays. Their talents were particularly appreciated in Bruno Mantovani's L'Autre Côté (2006), Philippe Manoury's La Nuit de Gutenberg (2011), Régis Campo's Quai Ouest (2014) and Pascal Dusapin's Penthesilea (2015). They perform in concerts with the Orchestre philharmonique de Strasbourg and the Orchestre symphonique de Mulhouse. Guest performances include Iphigénie en Tauride in Rennes, Sigurd de Reyer and Étienne Marcel by Camille Saint-Saëns in Montpellier, Samson and Delilah in Nantes, Le Roi d'Ys de Lalo at the Capitole in Toulouse. They have played in Pavillon d'or by Toshiro Mayuzumi (2018) and have particularly distinguished themselves in the revival of Barkouf by Offenbach (Dec. 2018 – Jan. 2019), as well as in the French premiere of Beatrix Cenci (March 2019).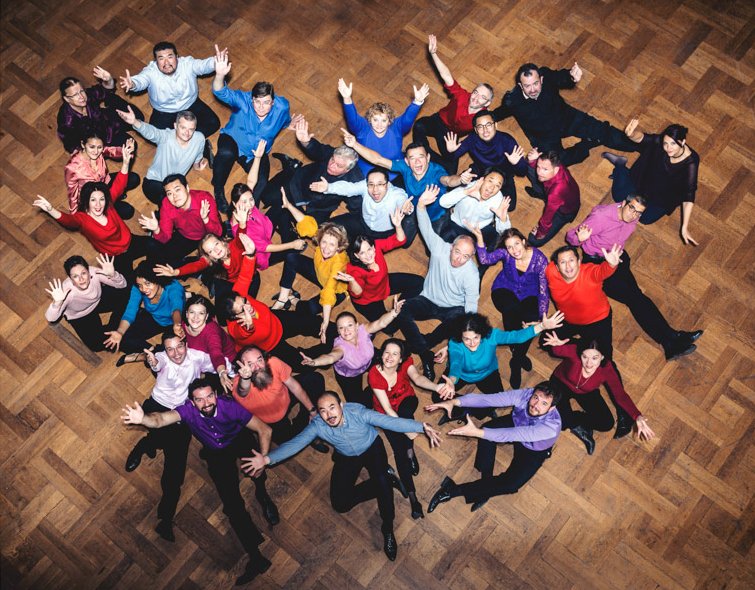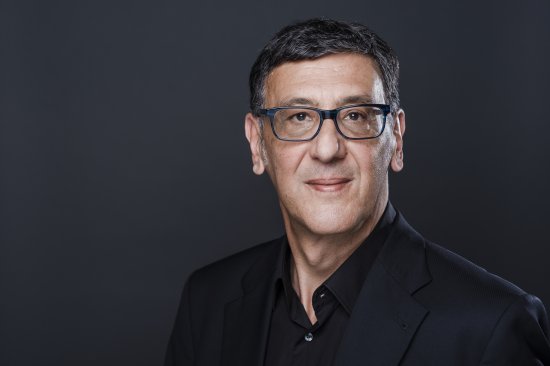 Zuppardo has directed choirs at the Frankfurt Opera (2003-2008), in Trieste (2010/11) and in Leipzig (2011-2018). Whether as voice coach, musical director, or choirmaster – he has been conducting performances throughout Italy since the 1980s, at the festivals of Macerata and the Verona Arena, and all over Europe. He took part in the production of Aida at the Palais Omnisports in Paris-Bercy in 1993, before working with the choirs of the Opéra de Nice on productions such as The Girl of the Golden West Judgement of Paris and André Chénier. His repertoire spans baroque to contemporary, with a preference for Italian grand repertoire of the 19th century (Rossini, Donizetti, Verdi) and 20th century symphony. He has had the chance to work with directors such as Francesco Molinari Pradelli, Nicola Rescigno, Oliviero de Fabritiis, Nello Santi, Daniel Oren, Paolo Carignani, Alberto Zedda, Herbert Blomstedt, Kiril Petrenko, Alan Gilbert, Riccardo Chailly, Christian Thielemann, or Andris Nelsons. A passionate pianist, he enjoys accompanying academies, master classes, or concerts with artists such as Renato Bruson, Fabio Armiliato, Mariella Devia, Elena Mauti Nunziata, Roberto Scandiuzzi, Cecilia Bartoli, or Vincenzo La Scola. Since 1995, he has assisted Dalton Baldwin at the International Summer Academy in Nice and at various classes in Europe. Zuppardo has always been keen on sharing his knowledge and taught at institutions such as the University of Stavanger, Casa de Mateus with Teresa Berganza, in Barcelona with Virginia Zeani, or in Busseto with the legendary Carlo Bergonzi. His recordings include, most notably, a complete rendition of all Mélodies by Francis Poulenc with the baritone Holger Falk (3 CDs, Dabringhaus & Grimm).