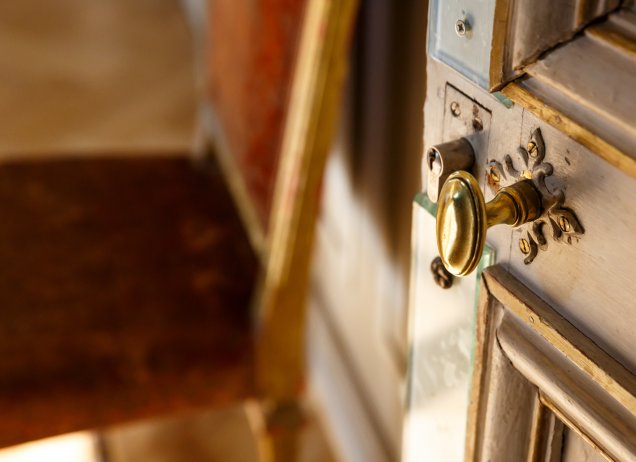 Companies
1 .
Fidelio, the association for the development of the Opéra national du Rhin
By joining Fidelio, you are supporting our creative work and helping the OnR to keep offering passionate, exciting new productions to a broad audience.

Your membership helps realize our many educational projects to win young viewers for the world of performing arts.

You become an OnR ambassador and can attend must-see events such as our Dinners on Stage, which are celebrating their tenth anniversary in 2019.
Depending on your corporate culture, you can become partner for one season, show, activity or project (Opera Studio, young audience events...), or for a particular event, such as Lyrical Midday Breaks.
In-kind or financial sponsorship
Whether you're a large corporation or an SME: Each sponsorship is adapted to your needs and your ability to commit. Each donation matters, big or small.
Find the right sponsorship type for your organization:
Would you like to give direct support to the OnR?
Financial sponsorship, the most common type, is the contribution of cash towards a project of public interest.

Would you prefer to share resources instead of funds?
In-kind sponsorship means sharing your company's products or services to support an OnR project.This tangible support is greatly appreciated, since it provides our teams with high-quality services and materials.

How about getting your colleagues involved in rewarding projects?
Skill-based sponsorship allows employers to assign their employees to a good cause during their working hours.
Tax break under French law
The Loi Aillagon allows French corporate sponsors to deduct 60% of their donations from their corporate tax, with a total of up to 0.5% of their net revenue. Fidelio is also part of the Transnational Giving Europe (TGE) network, which allows European companies to deduct their donations. Contact us to learn more
2019 amendment SMEs closing their fiscal year after 31 December 2019 can deduct up to EUR 10,000 in donations,if this amount does not exceed 0.5% of their net revenue.
Benefits
Basic benefits for all our sponsors
• Have your company name mentioned in our info materials
• Enjoy partner rates (within the legal limit)
• Invitation to Fidelio activities: Visit the workshops & practice sessions, meet the artists
• On-stage and backstage sneak-peeks before a show
• Dinners on stage: Preferred and priority seating
Tailored benefits
• Use our venue as a reception space for an evening event
• Join a premiere cocktail party with the artists
• Benefits for your employees:
       -Priority access to tickets   

       -Group rates on subscriptions, priority treatment    

       -Fidelio rate for Dinners on Stage  
... and more!
Your events at the Opéra
Communication and sponsorship office
Mélanie Aron ° maron@onr.fr
Manon Peugnet ° mpeugnet@onr.fr
+33 (0)3 68 98 75 43/34