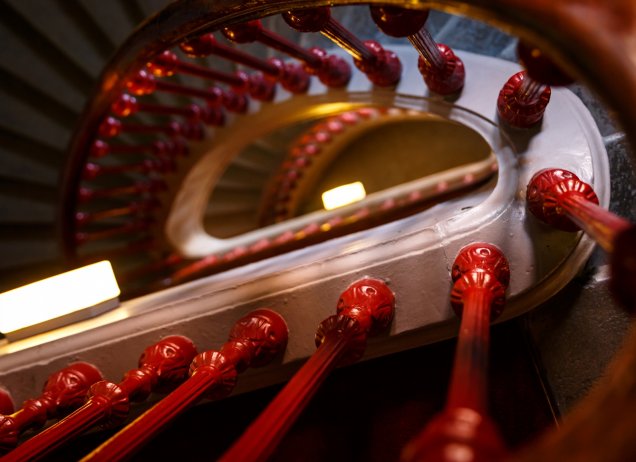 Associations
This association helps people in difficult situations to participate in social events, live out their full civil rights, learn new skills, and strengthen ties with families, friends, and cultural institutions. The Opéra national du Rhin (OnR) supports Tôt ou t'Art with access to culture and music. Every season, we offer its members more than 350 tickets to operas, ballets and concerts at a reduced rate of €3.
Ithaque's team of educators and medical professionals works with other institutions to support people with various substance addictions. The OnR supports Ithaque's social efforts by offering opera tickets or inviting people to rehearsals. After all, we're not just a cultural institution, but a social space.
France Horizon offers shelter and support to marginalized groups. Our rehearsals and shows are open to members and volunteers of this association. A French teacher helps make every visit to our Opera a language learning experience. Two members of France Horizon were so eager to learn more, that they even joined our costume workshop for the 2015/16 season: a Syrian intern, whom we also hired as a tailor for a special project, and a Georgian intern, who joined us as part of her vocational training program.
This association runs an apartment for young adults rejected by their families because of their homosexuality. We invite these young people and the volunteers assisting them to attend our opera and ballet rehearsals. They are welcome to take backstage tours of the Opera, meet professionals, and learn about their career paths.
Secours Populaire Français helps people protect their civil rights. We work with this association to promote broader access to culture. Our cooperation started in 2015; members of the association can attend our rehearsals and peek behind the scenes.
6 .
L'étage et Femmes actives
This year we started two new partnerships, one with L'étage and one with Femmes actives. Their members came to visit our opera, attend theater rehearsals, and watch opera and ballet performances.
7 .
Foyer Péan in Mulhouse
Foyer Marie-Pascale Péan is a home for teenagers from 13 to 18 and offers psychological support and counseling. We offer dance workshops and lunch with the performers, so the kids can learn more about this physical form of self-expression.
8 .
Cité de l'enfance in Colmar
This specialized medical and social center shelters minors who broke away from home or have trouble with their parents. We offer dance classes with our ballet troupe, as well as visits to our workshops for wigs, costumes and props, opera rehearsals, and theater performances.
9 .
Collectif pour l'accueil des solliciteurs d'asile (Casas) in Strasbourg
This Strasbourg-based association helps asylum seekers deal with administrative procedures and everyday life. The OnR welcomes all clients of Casas, especially those who enjoyed going to the opera in their home countries. Since the people at this association responded so well, we've now been inviting them over for the third season in a row.
10 .
Association de Solidarité avec les Travailleurs Immigrés (ASTI) in Colmar
This association supports migrant worker families. As part of our social outreach, we reserve 15 reduced tickets at every show for ASTI and organize meetings with artists or other opera staff.