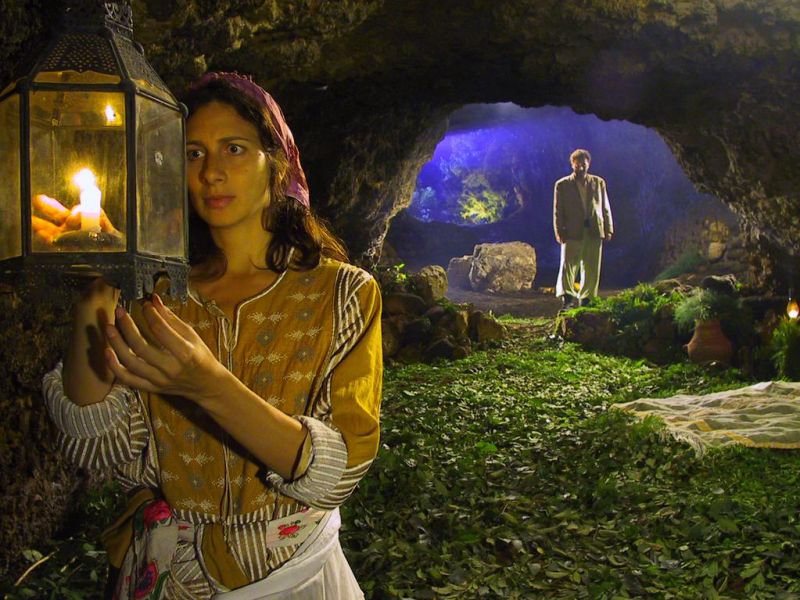 Gate of the Sun • Yousry Nasrallah
---
Egypt-France – 2004 – 4'38 – original version with French subtitles
Published in France in 2002 by Actes Sud, the great novel Gate of the Sun (Bab al-Shams) by Elias Khoury has been adapted by Egyptian director Yousry Nasrallah with the support of the author. The result is a superb cinematographic vision.
Although this epic film is about the forced exile of Palestinians and their destiny following the creation of Israel in 1948, it is not propaganda or political. Rather, it is about upheaval and adventure; characters who constantly dream, love and hope despite the violence of history. The female characters are particularly endearing.
It is the first time that a drama film has depicted the tragedy of Palestinians in the years that sealed their destiny. The critic Antonia Naïm aptly described it as a "tide".  "It invites us into a dual movement- departure and return, word and image, dream and reality, meaning and flesh, woman and man - that mixes the flow and illuminates complexities. In doing so, it correctly interprets a novel, a foundational novel."
We are delighted to announce that this rare screening of Gate of the Sun will be introduced by Elias Khoury himself.