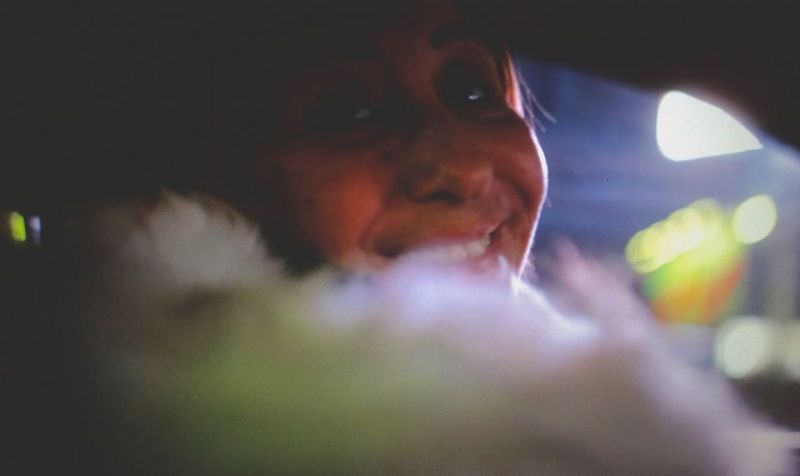 My Lebanese family • Danielle Arbid
---
Danielle Arbid will introduce the films, then after the screening she will talk to Christian Longchamp, Artistic Director of Arsmondo Lebanon, and take part in a Q&A.
This wonderful series of short films by filmmaker Danielle Arbid dives deep into the Lebanese imagination in a collection of intimate portraits that combine tenderness, joy, madness, pain, fear and laughter. A few days following its screening at the Côté Court Festival in Pantin, the filmmaker will present all her "family" films for Arsmondo Lebanon, as well as a self-portrait she has just completed. A guest director at the biggest festivals (her latest feature film, Simple Passion, was chosen for the official selection at the 2020 Cannes Film Festival and will be released in cinemas in August), Arbid will be at Cinema Odyssée to introduce her Lebanese Family and take part in a Q&A with the audience.
"My Lebanese Family is a fragmented portrait of my family and entourage in Lebanon, the country I come from. It's a family tree that takes different forms.
"For a few years now, I've been exploring my family's stories. This collection of short films plays with the genre and depicts an intimate world, my cherished lost world.
"In the series of six Conversations de salon, my aunt Lili has her friends over for afternoon coffee in scenes that resemble a cacophonous miniature theater. In Allô chérie, I follow my mother around Beirut, thanks to a spy chip in her phone. In Nous, there is almost no dialog with my father. It's a film about grieving. In This Smell of Sex, I examine the sexual exploits of my friends, from scandalous to laughable. In Blackjack and L'art de la cuisine, I tell the stories of my cousin's nocturnal life and of my uncle's political world. More recently, in Souvenirs de violence, perhaps my most risky film, I reveal my relationship with my brother in the form of a photo story.
"I make these films without a budget, using my own resources, and quickly, before it's too late and the country I left behind disappears. I document an intimate experience 'with what there is', as Chantal Akerman said. Above all, I'm experimenting with new forms of narrative. And I try to reconstruct my family, which is like a boat drifting towards the horizon, with all its flaws, its fury and its beauty. Perhaps I'll finish with a self-portrait to add to this family tree."
-Danielle Arbid