Place
Strasbourg
Librairie Kléber, Salle Blanche
Informations
ARSMONDO INDIA
All the readings are in French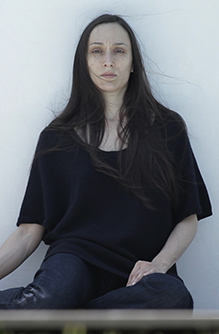 In the Forest (Aranyak) by Bibhutibhushan Bandopadhyay - Reading by Audrey Bonnet
Bibhutibhushan Bandopadhyay is one of the great writers of modern Bengali literature, best known for his autobiographical novel Song of the Road (Pather Panchali), who, along with another of his books, was at the origin of the famous Apu Trilogy by Satyajit Ray.
In this novel, translated this spring for the first time into French (De la forêt), a young graduate from the 1920s, unable to find a job in the city of Calcutta, accepts the post of "manager" of a vast expanse of forests. As he becomes more and more enchanted and hypnotized by the beauty of nature, he is overwhelmed by the obligation to clear this land to cultivate it. When ancient trees fall under the axe, the indigenous tribes that the forest has housed for millennia lose their old way of life. The narrator tells, in a visionary prose, the story of destruction and dispossession, the struggle of man to bend nature to his will. Written from 1937-1939, In the Forest is an unforgettable story.
---
Audrey Bonnet is one of the most fascinating actresses of her generation. She notably played under the direction of Pascal Rambert and was an incredible Jeanne in Jeanne au bûcher by Honegger in the staging of Romeo Castellucci. She is an associated artist of Théâtre national de Strasbourg (TNS).