Place
Strasbourg
Opéra, Salle Ponnelle
Informations
ARSMONDO INDIA
All the readings are in French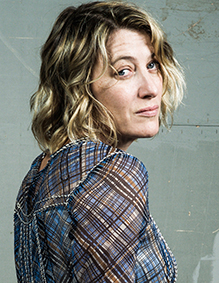 The God of Small Things by Arundhati Roy - Reading by Valeria Bruni Tedeschi
Arundhati Roy has a significant role in Indian cultural and political life today. Novelist and essayist, activist engaged in the defence of human rights and a determined ecologist, she questions power, whatever it is, and fights against social relegation due to ancestral traditions. In The God of Small Things, a novel which had immediate international recognition upon its release, she describes the life of two twins separated in their childhood by a dramatic event. Under her pen, Kerala, a state in the South of India where she grew up, reveals its beauty as well as its injustices.
---
Actress trained by Patrice Chéreau at École des Amandiers of Nanterre, Valeria Bruni Tedeschi has a career in cinema and theatre both in France and Italy, where she twice won the David di Donatello for best actress. She is also a talented filmmaker.
---
Valeria Bruni Tedeschi also meets with the audience at Cinéma Odyssée after the movie La pazza gioia (Like Crazy) by Paolo Virzì. Monday 16 March at 8 pm.