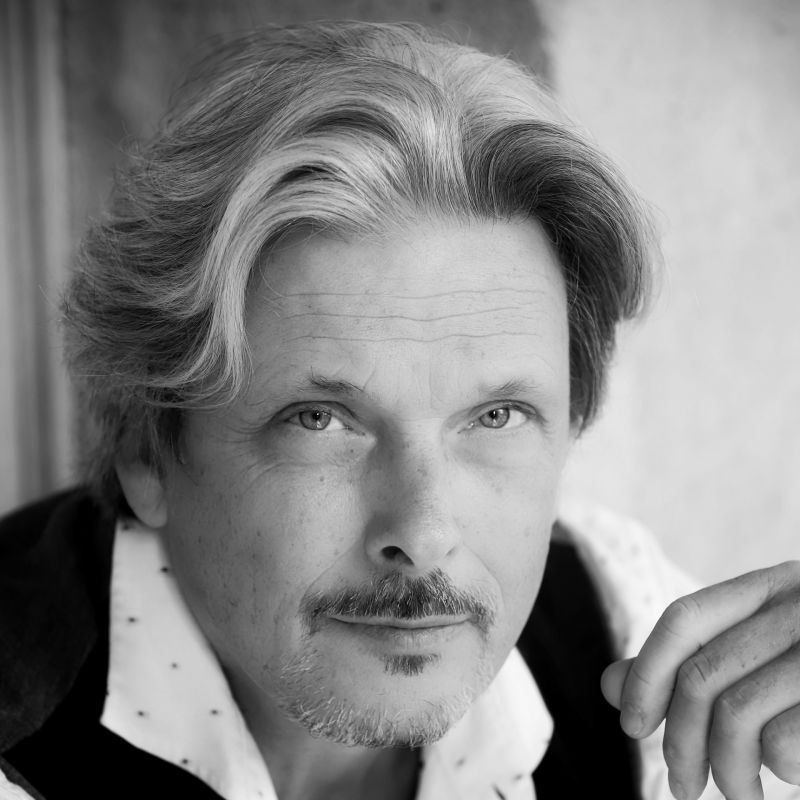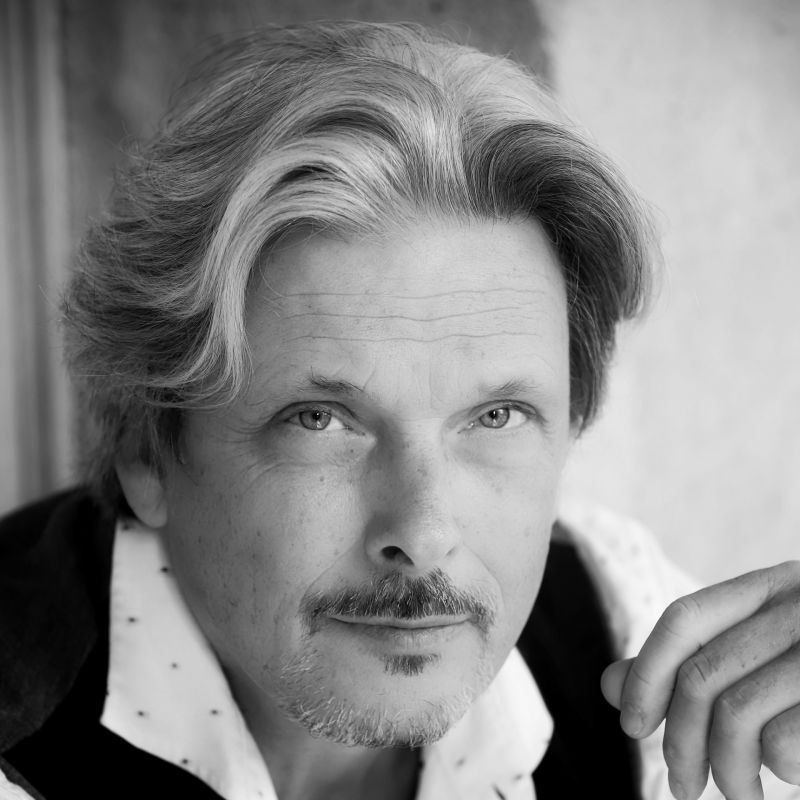 Nicolas Cavallier
---
Artiste lyrique
Biography
Nicolas Cavallier makes his singing studies in London at the Royal Academy of Music and at the National Opera Studio. His professional career begins at Glyndebourne Festival with DIE ZAUBERFLÔTE (Sarastro), directed by Peter Sellars, and FIDELIO (Don Fernando).
He regularly performs major Mozart' roles such as Figaro (LE NOZZE DI FIGARO), Leporello, Don Giovanni and Don Alfonso (COSÌ FAN TUTTE) as well as the title roles of Massenet's DON QUICHOTTE (Avignon, Seattle), IL TURCO IN ITALIA (Brussels, Geneva) or DER FLIEGENDE HOLLÄNDER.
Specialised in the "devil" roles of LES CONTES D'HOFFMANN, FAUST, LA DAMNATION DE FAUST or THE RAKE'S PROGRESS, he also sings, among others, the Governor (LE COMTE ORY) and Escamillo (CARMEN -- John Eliot Gardiner-DVD recording) at Paris Opera Comique, Mustafa (L'ITALIANA IN ALGERI) in Paris TCE, Philippe II (DON CARLOS), Claudius (HAMLET) as well as Merlin (LE ROI ARTHUS) in Strasbourg, Arkel (PELLÈAS ET MÈLISANDE) at Venice Fenice, BÉATRICE ET BÉNÉDICT in Paris conducted by Sir Colin Davis, ATYS in Paris and New York, Raymond (LUCIE DE LAMMERMOOR) at Paris Châtelet and Lyon, Debussy's LA CHUTE DE LA MAISON USHER at the Bregenzer Festival, THAÏS in Vienna, Orest (ELEKTRA) in Marseille conducted by Pinchas Steinberg, LA FAVORITE (Balthazar) in Monte-Carlo and Paris TCE, L'AMOUR DES TROIS ORANGES in Berlin, staged by Robert Carsen.
Regularly invited at Paris National Opera - LES INDES GALANTES (Osman), Manoury's world creation K ..., LA CLEMENZA DI TITO (Publius), L'AMOUR DES TROIS ORANGES (Léandre), Berlioz' ROMÉO ET JULIETTE -, he has performed under the musical direction of Michel Plasson, Miun Whun Chung, Armin and Philippe Jordan, Marc Minkowski, William Christie, Gary Bertini, Alberto Zedda, Evelino Pidò, Emmanuel Krivine, Sir Colin Davies, Sir John Eliot Gardiner, Pinchas Steinberg...
In 2013, Nicolas Cavallier makes his La Scala debuts in Berlioz' ROMÉO ET JULIETTE staged by Sacha Waltz..
He is also asked to participate in the main role of Don Quichotte to a new production of L'HOMME DE LA MANCHA, successfully performed in France and in Monte-Carlo, following the footstep of Jacques Brel.
Among recent and future engagements, LES CONTES D'HOFFMANN (4 Devils) and the title role of DON GIOVANNI in Seattle and Vichy, his debut in the role of Scarpia in Beirut, PELLÉAS ET MÉLISANDE (Arkel), Berlioz ROMEO ET JULIETTE and TOSCA at Paris National Opera, MANON (Des Grieux) in Marseille, NABUCCO (Zaccaria), FAUST (Méphisto) and LOHENGRIN (Heinrich der Vogler) in Saint-Etienne, DIALOGUES DES CARMÉLITES (Marquis de la Force) in Brussels, Paris TCE, Bologna and Turin,
Find in