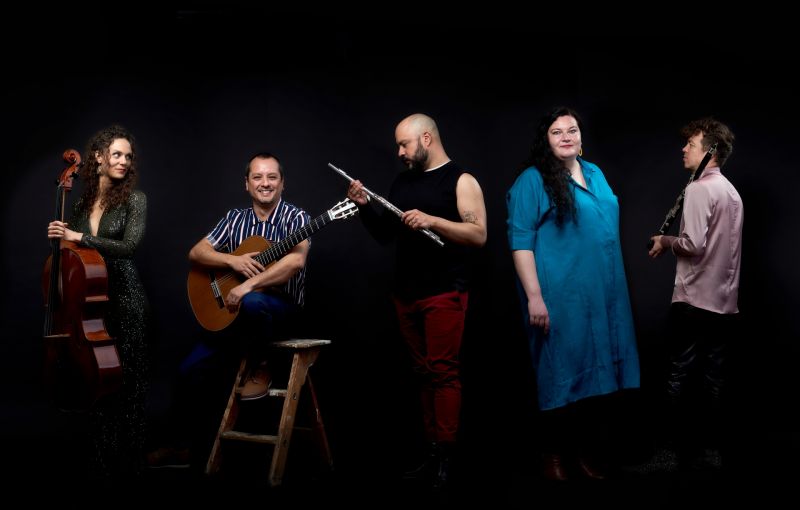 Duende!
Chamber music and readings
---
Part of the Arsmondo Roma Festival.
---
Poet, playwright, musician and illustrator Federico García Lorca devoted the thirty-eight years of his short life to art. His most famous collection of poems — Romancero Gitano (Gypsy Ballads, 1928)— was inspired by gitano culture and won him fame in Spain and internationally. Five years later, he presented his celebrated lecture Play and Theatre of the Duende in Buenos Aires in which he attempted to define a schema of artistic inspiration based on the traditional mythological figure of the "Duende", the irresistible and enchanting spirit at the heart of the soul of flamenco.
Place
Strasbourg
Opéra, Salle Ponnelle
Informations
Concert co-produced with the lovemusic ensemble.
Ensemble lovemusic Flute Emiliano Gavito clarinet Adam Starkie Violin/viola Emily Yabe Cello Lola Malique Guitar Christian Lozano Soprano Marion Tassou Actor (student from Strasbourg national theatre school's drama programme) Yanis Bouferrache
Strasbourg-based collective lovemusic will explore García Lorca's oeuvre drawing on the rich gitano tradition through its own Spanish folk songs and other pieces inspired by García Lorca, which include a new play penned especially by Michele Abondano for this concert. The music will be punctuated by excerpts of texts and poems by García Lorca read by Yanis Bouferrache.
---
Programme
Words by Federico García Lorca.
Michelle Agnes Magalhaes – Lorca Fragments
for flute, clarinet, violin, cello, guitar and video
Federico García Lorca – Canciones españolas antiguas (excerpts)
for soprano and guitar
Michelle Agnes Magalhaes – 4 Canciones españolas
for soprano, flute, clarinet, violin and guitar
Manuel de Falla – Canciones españolas antiguas (excerpts)
for soprano and guitar
Michele Abondano – Ya, no soy yo –
for five speaking musicians – new composition