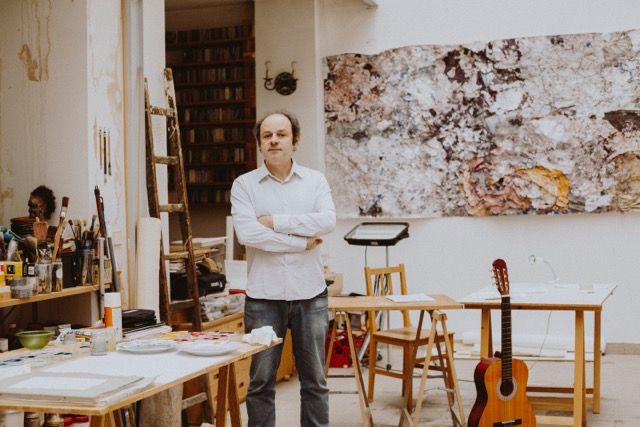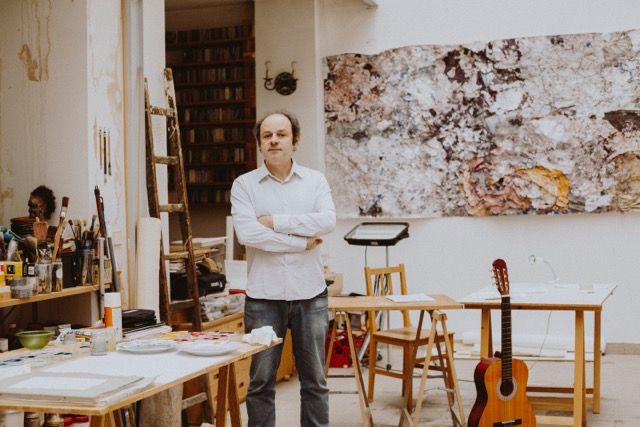 Zad Moultaka
---
Metteur en scène, scénographe et costumier
Biography
Born in Lebanon in 1967 in the world of contemporary Arab theater, Zad Moultaka is a composer and visual artist. He started playing the piano at the age of five. Later he moved to Paris in 1984. Seeing writing as a space for questioning, he abandoned his international career as an interpreter in 1993 to devote himself to composition. Trained in the rigor of Western musical writing but intrinsically linked to its roots and to the music of oral tradition, he reconciles the musical gesture and the sign of writing, going beyond the contingencies of both. Halfway between East and West, his music integrates the fundamental data of contemporary Western writing - structures, trends, families and signs - with the specific characteristics of oriental music - monody, heterophony, modality, rhythms, vocality - ancient collective memory and modernity. He writes for all formations and instrumental ensembles, with a proven gift for the voice, the theater of his multiple experiments on the relationship to language, timbres, energy and micro-intervals. Among his recent musical compositions UM Souverain moteur de toute chose (Vitry sur Seine); Vocal Shadows (in collateral with the 58th Venice Art Biennale); Mon Ami Le Vent, (Sveriges Radios Symfoniorkester, Stockholm); two operas premieres in Germany in 2019 including Delirio, at Deutsche Oper Berlin and Drei Miese Fiese Kerle at Muziktheater im Revier Gelsenkirchen. In 2020 will take place the creations of the opera L'Orangeraie for the Compagnie Lyrique de Création Chants Libres, Montreal and of the Concerto for kora and orchestra with the Orchester philharmonique de Radio France.
At the same time, his activity as a visual artist has developed and intensified through exhibitions and installations in particular Montée des ombres (2016) for the Nuit Blanche in Paris; ŠamaŠ (2017) for the Lebanon pavilion at the Venice Art Biennale; Murmures (2018) at the Center Pompidou-Metz; Don't Fall (2019) at the Dôme Oscar Niemeyer Tripoli-Lebanon; Astre Fruitier and 'UM' (2020) at the Totah Gallery in New York.
In 2004, he created the Mezwej ensemble, based on an approach, a state of mind of experimentation, research and creation through a questioning of different musical cultures, the specific tension and friction between writing and orality. A catalog rich in unique works, most recently Gilgamesh (2019) for oriental instruments, Arsenal de Metz. In 2021, he makes his debut at the Opéra national du Rhin with a commission for a grand opera, Hémon on a libretto by Paul Audi, for which he also signs the direction, set design and costumes.
Update May 2020
Find in