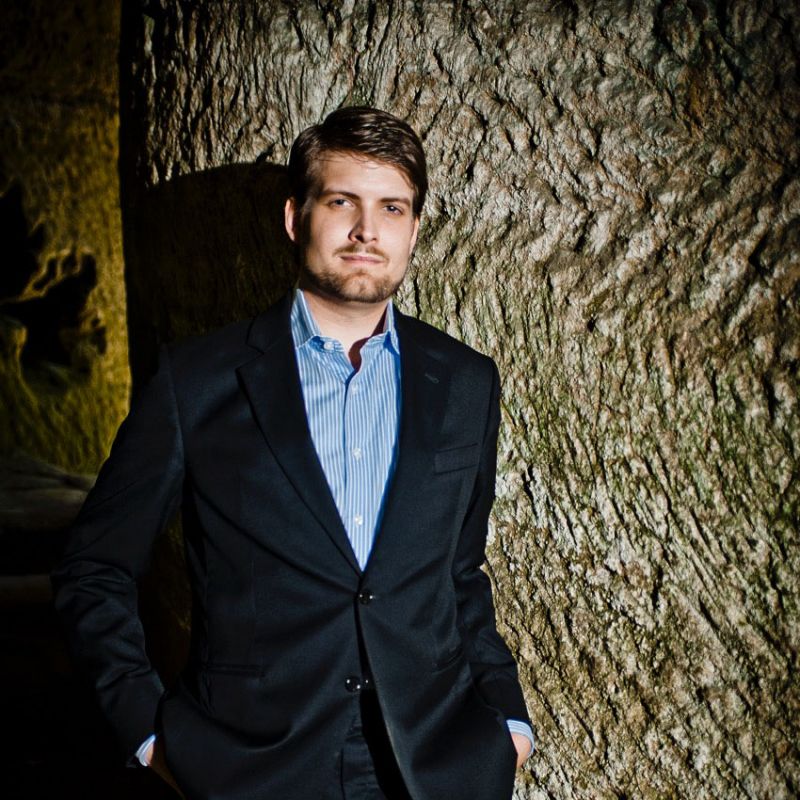 Shirley Suarez Photography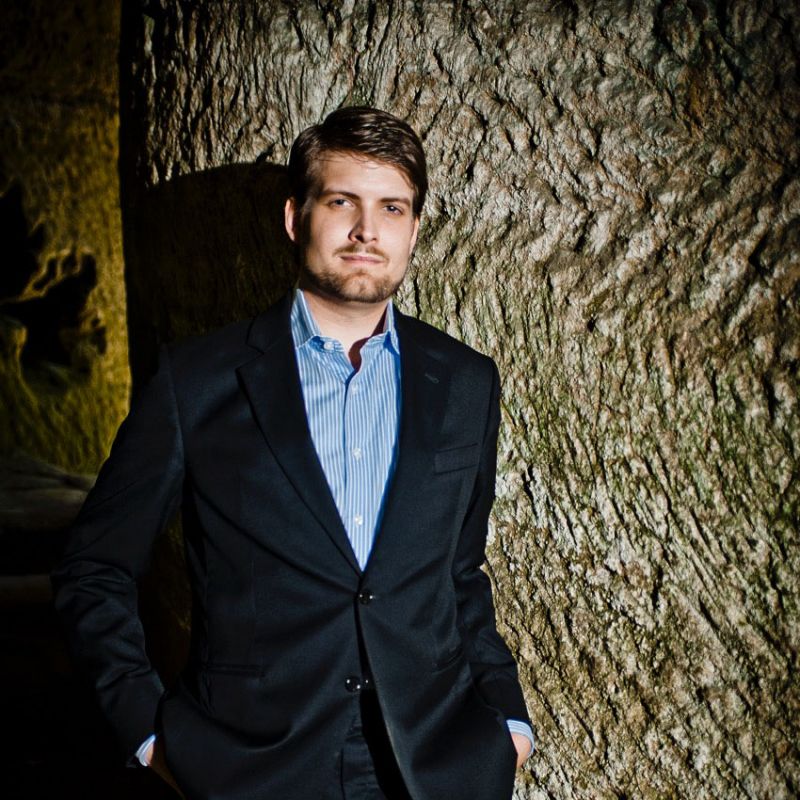 David Steffens
---
Artiste lyrique
Biography
David Steffens was born in Bavaria.
He studied voice at Mozarteum University Salzburg with Horiana Branisteanu and in the Lied class of Wolfgang Holzmair. He was a scholar of the episcopal study foundation Cusanuswerk in Bonn. Being the best graduate in 2011 he was awarded the Lilli Lehmann Medal by the International Foundation Mozarteum. In the same year he also received the Gottlob Frick Medal for talented young singers.
He attended master classes with Dietrich Fischer-Dieskau, Ruggero Raimondi, Christa Ludwig, Thomas Hampson, Helmut Deutsch, Rudolf Piernay, Francisco Araiza and Thomas Moser.
Future engagements a.o. include Osmin/Die Entführung aus dem Serail (until October 2018)at Deutsche Oper am Rhein, Caspar/Der Freischütz (until May 2019) at Opéra National du Rhin de Strasbourg, Sir Walter Releigh/Gloriana (until April 2018) at Teatro Real Madrid, 5th Jew/Salome (until August 2018) at Salzburger Festspiele and also Ein Eremit/Der Freischütz (until June 2018) and Sarastro/Die Zauberflöte (until April 2018) at Oper Stuttgart. In November 2019 David Steffens will perform in Haydn's Die Schöpfung with Copenhagen Royal Chapel Choir and Caspar/Freischütz (until February 2021) at La Monnaie de Bruxelles,
Recent engagements among others include Salome with Welser-Möst at Salzburger Festspiele in 2018, Mahler Symphony 8 with Kent Nagano at Montreal Symphony Orchestra, Mozarts Requiem with Malmö Symphony Orchestra, Sarastro/Die Zauberflöte at Teatro Verdi di Trieste, Figaro/Le nozze di Figaro at Volksoper Wien, King Heinrich at St. Gallen Theatre, Osmin at Opéra de Fribourg, the Opéra de Lausanne and the opera festival in Schwerin as well as Truffaldin and the Water Gnome at the Stuttgart State Opera.
In March 2015 he covered Baron Ochs auf Lerchenau at Baden-Baden Easter Festival. In season 2015-2016, he was part of the ensemble at the Stuttgart State Opera. He also performed Osmin/Die Entführung aus dem Serail at Opéra de Lyon. He gave his debut as Rocco in Beethoven's Fidelio at the Herrenchiemsee Festival 2015.
In 2010 he made his debut at Salzburg State Theatre as Bartolo in Le nozze di Figaro. 2011/12 David Steffens was part of the International Opera Studio at Zurich Opera House. He participated in the Salzburg Festival Young Singers Project in 2012.
From 2012 to 2014 he was engaged at Klagenfurt State Theatre.
In 2015 he joined the ensemble at Stuttgart State Opera where he sings the title role in Mozart's Le nozze di Figaro this season.
He performes at Volksoper Wien, Opéra national de Lyon, St. Gallen Theatre, Opéra de Lausanne, Schwerin Festival and Baden-Baden Festival.
Among the most important roles he already interpreted are Osmin (Entführung aus dem Serail), Baron Ochs auf Lerchenau (Rosenkavalier, debut 2013 in Klagenfurt), Rocco (Fidelio, debut 2014 at Herrenchiemsee Festival), the Hermit (Freischütz) and Figaro (Le nozze di Figaro). This season he will make his debut as King Heinrich in Wagner's Lohengrin.
David Steffens' concert engagements include performances at Leipzig Gewandhaus, Schubertiade Hohenems, Herkulessaal Munich, Teatro Manzoni Bologna, Malmö Symphony Hall and the Great Hall of Mozarteum Salzburg where he was invited to perform at the centennial jubilee concert.
He already performed with renown orchestras like the Berlin Philharmonics, MDR Radio Symphony Orchestra Leipzig, camerata Salzburg, Orchestra of Bologna and Mozarteum Orchestra Salzburg under the baton of Sir Simon Rattle, Enoch zu Guttenberg, Ingo Metzmacher, Ivo Bolton, Christoph von Dohnànyi, Peter Schneider, Lothar Zagrosek snd Zubin Metha.
Find in