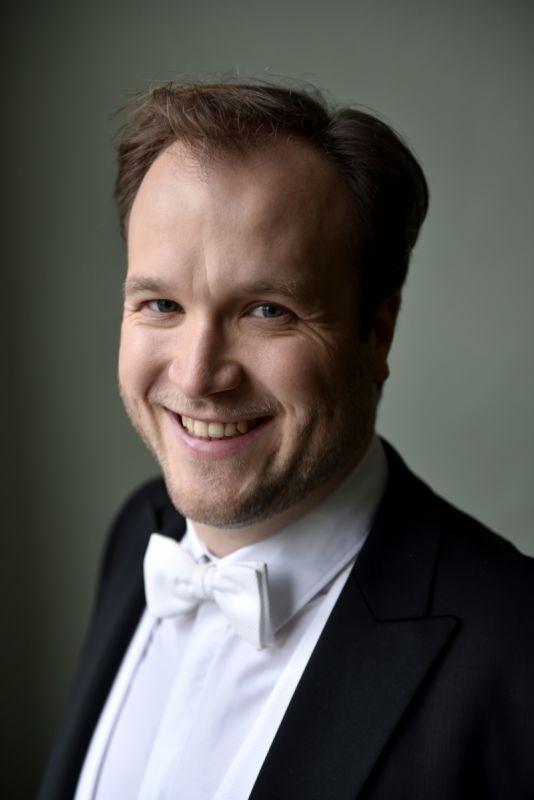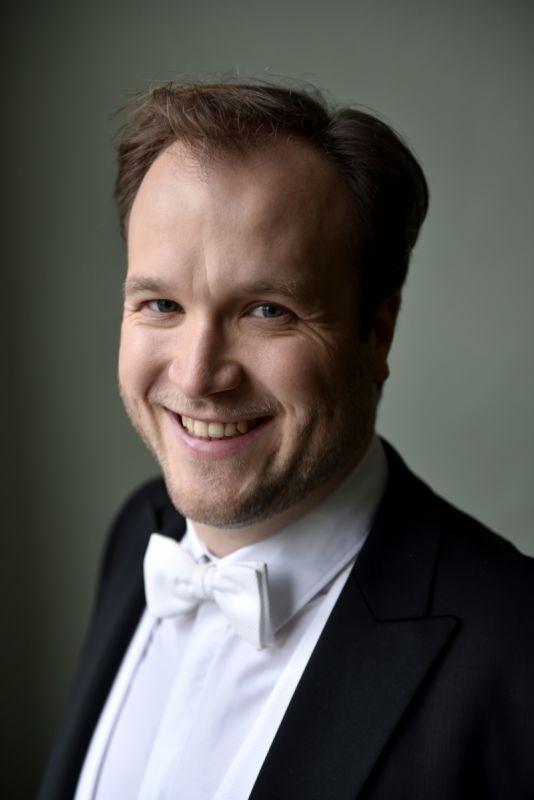 Patrick Lange
---
Chef d'orchestre
Biography
German conductor Patrick Lange is one of the most promising talents among the younger generation of conductors and already masters a wide opera and concert repertoire. He studied at the music academies of Würzburg and Zürich, and in 2005 he was admitted to the forum of conductors at the Deutscher Musikrat (German Music Council).
In the same year, Claudio Abbado appointed him as an assistant conductor of the Gustav Mahler Youth Orchestra. In his capacity as Claudio Abbado's assistant he also collaborated with the Berlin Philharmonics, Orchestra Mozart Bologna and the Lucerne Festival Orchestra. In 2007, he received the supporting prize for young conductors in the context of the European Culture Award and in 2009 the Eugen-Jochum-scholarship which was awarded for the first time by the Symphony Orchestra of the Bavarian Radio.
He started his career as opera conductor in Zürich and Lucerne. In 2007, he made his successful debut at Komische Oper Berlin with Le Nozze di Figaro. From 2008/09 he worked there as Erster Kapellmeister and in May 2010 he was appointed Chief Conductor of the house being responsible for a wide repertoire. He opened the season 2010/11 with a most successful new production of Die Meistersinger von Nürnberg, followed by other new productions such as Rusalka, Freischütz and Idomeneo.
In November 2010, Patrick Lange made his debut at Vienna State Opera with Madama Butterfly, and he is regularly returning thereto as a welcome guest. Further engagements led him a.o. to Semperoper Dresden, Royal Opera House Covent Garden London, Hamburg State Opera, Opera Australia Sydney, Glyndebourne Festival Opera, Bavarian State Opera, Zürich Opera House, Frankfurt Opera, Korea National Opera Seoul and Canadian Opera Company Toronto. At Opéra National de Paris he debuted successfully with Mahler's Lied von der Erde (choreography by John Neumeier), followed by revivals of Die Zauberflöte and Don Giovanni.
In concerts, radio, TV and CD productions Patrick Lange has conducted a.o. Staatskapelle Dresden, Vienne Philharmonics, Hamburg and Düsseldorf Symphony Orchestras, Beethoven Orchestra Bonn, Bamberg Symphony Orchestra, Orchestre de Chambre of Geneva, the Munich Radio Orchestra, Essen Philharmonic Orchestra, Mahler Chamber Orchestra, Radio Symphony Orchestra Stuttgart, WDR Symphony Orchestra Cologne, Tonkünstler Orchester Niederösterreich, Graz Philharmonic Orchestra and Simon Bolivar Youth Orchestra Venezuela. He gave his debut at Wiener Muskverein with the ORF Radio Symphony Orchestra Vienna, and recently he toured most successfully in China. Moreover, on tour he conducted the Academy of St. Martin-in-the-Fields, Stuttgart Philharmonics and the German Federal Youth Orchestra to which he feels especially bound.
Guest appearances also include the Rheingau Music Festival, Richard Strauss Festival in Garmisch-Partenkirchen, the Summer Concerts between Danube and Altmühl and the Sommets Musicaux of Gstaad.
Since 2017 Patrick Lange is the new chief conductor at the Hessisches Staatstheater Wiesbaden, where he conducted Arabella, Tannhäuser and Ballo in maschera. Besides his position in Wiesbaden he had guest appearances at the Vienna State Opera with Hänsel und Gretel and in Toronto with Arabella.
Future project include a.o. Hänsel und Gretel at the State Opera in Munich and Freischütz at the Opéra du Rhin in Strasbourg.
Find in