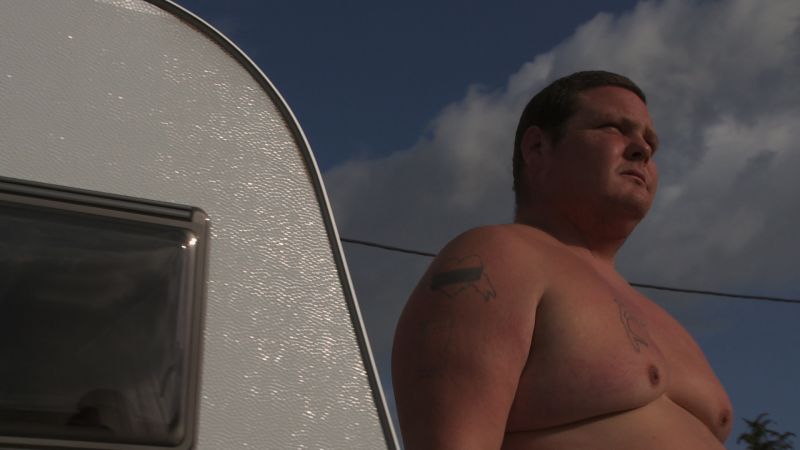 Jean-Charles Hue
Between reality and fiction
---
Part of the Arsmondo Roma Festival.
---
French filmmaker and videographer Jean-Charles Hue combines several disciplines in his work, straddling the boundaries between documentary, photography and cinema. His work mixes installation and short film through which he immerses himself in communities. His films redefine the relationship between documentary and fiction, maintaining doubt as to whether or not the scenes were performed or recorded without any intervention from the director. He has made several films among the Yenish people, where he found his roots, such as La BM du Seigneur (2010) and Mange tes morts: Tu ne diras point (2014), which won the Prix Jean-Vigo in 2014 and the Prix France Culture Cinéma des étudiants in 2015. Jean-Charles Hue's work has been shown in solo exhibitions and his films are regularly screened at international festivals. His two feature-length films La BM du Seigneur and Mange tes morts were immediate hits with critics and filmgoers. The latter received high praise when it premiered during the Directors' Fortnight at Cannes in 2015.
Place
Strasbourg
Musée d'Art moderne et contemporain de Strasbourg
Prices
Free event. Booking required.
Informations
Part of the HEAR programme
La BM du Seigneur
April 1 2pm
(2010, 84min)
Fred Dorkel is a member of the itinerant Yenish community for whom respect for elders and religious piety are just as much part of life as vandalism. Both feared and respected, Fred steals cars for a living. One night, an angel appears and his life changes forever. Fred sees this as a sign of redemption he feels bound to seize and decides to get back on the straight and narrow. But his family has other ideas.
---
Mange tes morts
April 1 6pm
(2014, 94min)
18-year-old Jason Dorkel belongs to a Travelling community. He is about to celebrate his baptism when his half-brother Fred returns after fifteen years in prison. Together, with their last remaining brother, violent and reckless Mickael, the three Dorkels set off in search of a cargo of copper in the world of the gadjo (non-Romani).
---
Both film screenings will be followed by Q&As with the director and students and teachers from HEAR's No Name and Narraction groups.