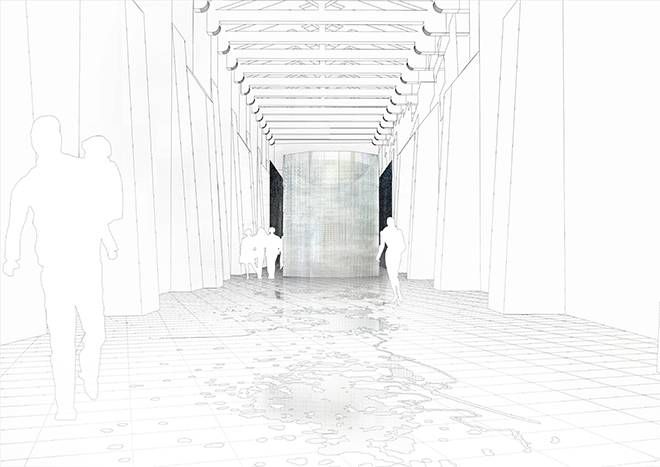 A Roof for Silence—a pavilion in Venice • Hala Wardé
Talk by Hala Wardé, architect
---
For the Lebanese Pavilion of the recently opened 2021 Venice Architecture Biennale, Lebanese architect Hala Wardé designed and created a space for reflection, an object-thought, a Roof for Silence, at Magazzini del Sale on the Fondamenta delle Zattere.
Place
Strasbourg
Bibliothèque Nationale et Universitaire de Strasbourg
Informations
Entrée libre Sur réservation : www.bnu.fr/billetterie
"Why not design spaces for their potential for emptiness rather than their capacity to be filled? How can we fight the fear of a vacuum in architecture? How can we imagine forms that generate spaces for silence and contemplation?" These are some of the questions posed by Hala Wardé. Designed as a type of musical score that resonates with different disciplines, she incorporated artists into her project: Etel Adnan with one of her "poems-in-paintings", Paul Virilio and his "Antiformes", photographs by Fouad El-Khoury, a cinematographic intervention by Alain Fleischer, and a sound installation by Soundwalk Collective.
The founder of HW Architecture, which designed the incredible Louvre building in Abu Dhabi with Jean Nouvel, Hala Wardé cannot approach her architectural practice without thinking about the city, the future of "living together" in Europe and in the Arab world. For Arsmondo, Wardé will talk about her Venice project and offer her own answers to the question that runs through the whole of this year's Architecture Biennale: "How will we live together?"