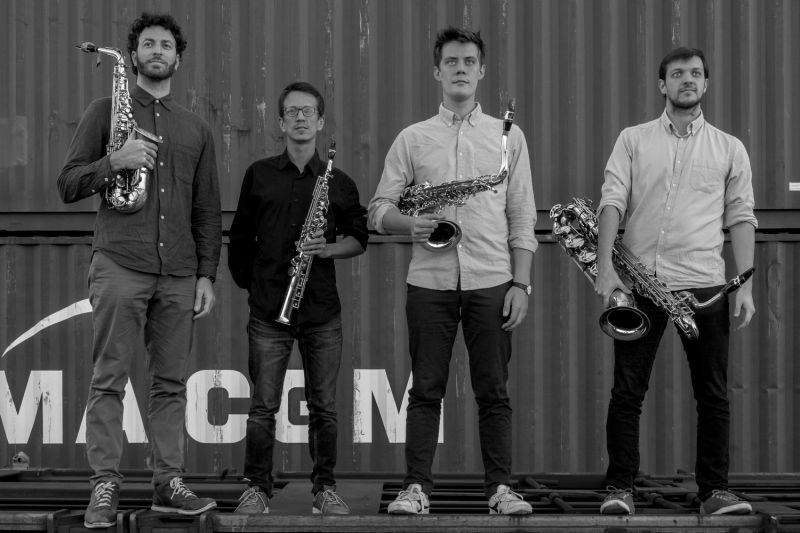 Tango contemporaneo
Quator de saxophones RE/SONO dans le cadre de la Journée "Musiques éclatées"
---
Place
Strasbourg
Opéra, salle Bastide
Saxophone soprano Romain Chaumont Saxophone alto Yanir Ritter Saxophone ténor Olivier Duverger Saxophone baryton Alexandre Galvane
As part of "Musiques Éclatés" (Music Explosion) day
From the "tango viejo" to the "tango nuevo," each new generation has drawn inspiration from previous composers and from the diverse identities of Argentina's population. RE/SONO pays tribute to Argentinean music with a strictly contemporary program, featuring tangos tinged with French, Italian, Spanish and Arabic accents.
---
With Romain Chaumont (soprano saxophone), Yanor Ritter (alto saxophone), Olivier Duverger (tenor saxophone) and Alexandre Galvane (baritone saxophone).