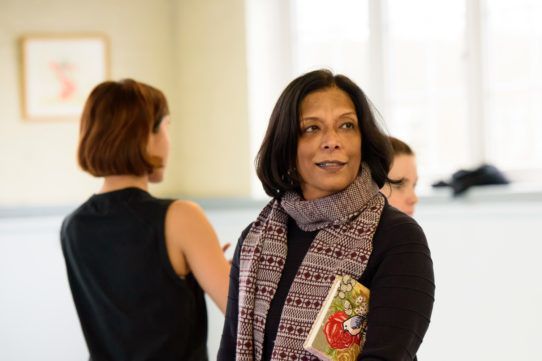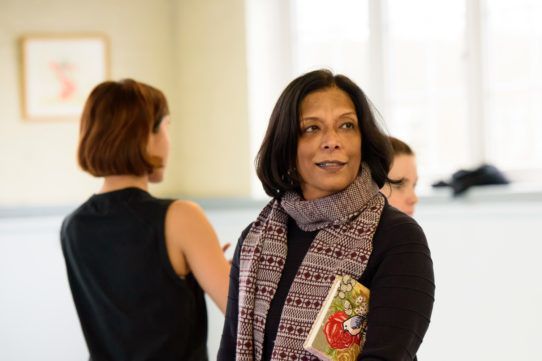 Shobana Jeyasingh
---
Metteuse en scène, choréographe
Biography
Shobana Jeyasingh has been creating dynamic, fearless and enigmatic dance works for 30 years. Born in Chennai, India, she currently lives and works in London. Her acclaimed, highly individual work has been witnessed in all kinds of venues, including theatres, outdoor and indoor sites and on film. Her work taps into both the intellectual and physical power of dance, and is rooted in her particular vision of culture and society.
Shobana's work is often enriched by specially commissioned music composed by an array of contemporary composers — from Michael Nyman to beat-boxer Shlomo. Her eclectic band of creative collaborators have included filmmakers, mathematicians, digital designers, writers, animators, as well as lighting and set designers.
Lavishly honoured and awarded, Shobana has also made a significant contribution to dance in the UK and internationally through her published writings, papers, panel presentations and broadcast interviews.
Shobana Jeyasingh Dance pushes the possibilities of dance beyond storytelling, to stimulate thought, reaction and sensation through the movement of the human body. Restless, inquisitive and intrepid, we never tread the same path twice. We challenge expectation, going against the grain to create dance pieces that are at once beguiling and unsettling.
The company is inspired by the complexities and contradictions of the world around us, taking cues and ideas from unlikely corners. Past works have explored science and classical painting, culinary trends and urban architecture. We use original design, music, media and site-specific staging to complement and counterpoint our dance, embracing the harmony and the tension they build.
Our many and varied artistic collaborators are cut from the same cloth — brave, bold and uncompromising. Together, we take our audiences on an adventure of the senses.
Find in