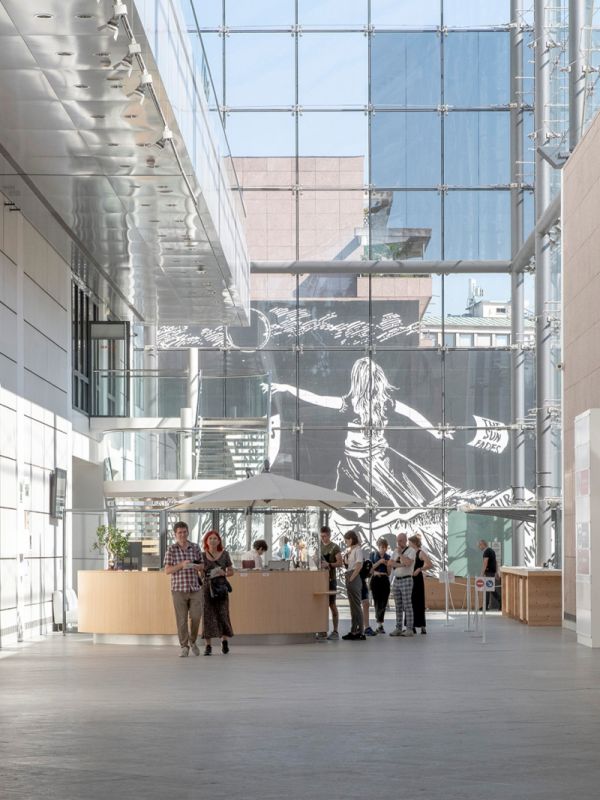 How to support and showcase artists in times of war
---
Place
Strasbourg
Musée d'Art moderne et contemporain de Strasbourg
Informations
Strasbourg, MAMCS Auditorium, Sunday 23 April, 3 p.m.
Dimitri Konstantinidis (Apollonia), Céline Duval (Stimultania), Kateryna Tarasiuk (Université de Strasbourg) Modération Antonio Cuenca Ruiz (OnR, Arsmondo)
The Slavic theme of this year's Arsmondo Festival was chosen by the Opéra national du Rhin long before Russia invaded Ukraine on 24 February 2022. The Festival's programming has inevitably been influenced by the war, and some of the invited artists chose to withdraw. This talk brings together three curators: Dimitri Konstantinidis, director of the non-profit Apollonia, who has been working with Eastern European artists for 25 years; Céline Duval, director of the Stimultania gallery, which last year held a major exhibition of young Ukrainian photographers; and Kateryna Tarasiuk, curator of the contemporary Ukrainian film season for the Arsmondo Festival. They discuss how best to support and showcase artists in a region at war, and political issues regarding programming their work.