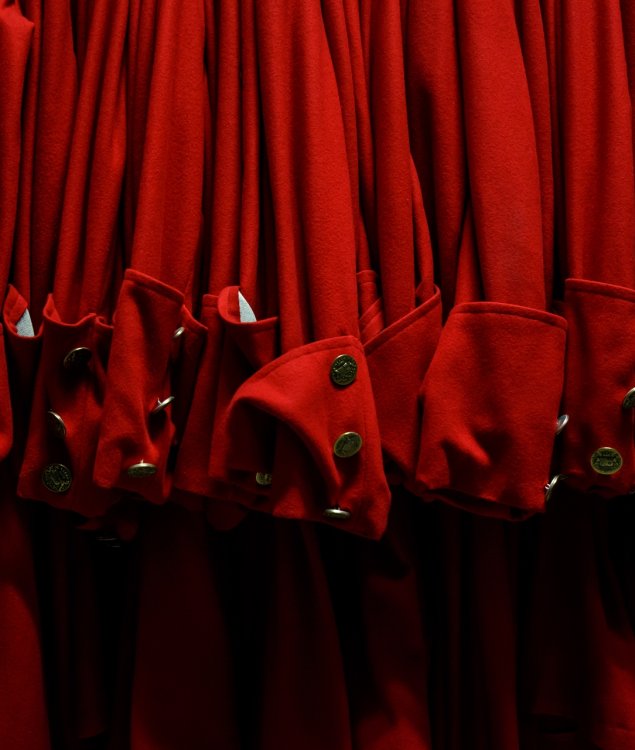 They support us
---
We thank all our private and corporate partners for their trust and support:
Corporate
Media
Institutional Partners
Association for the development of the Opéra national du Rhin
Supporters
Xavier Delabranche, Charlotte Le Chatelier, Giusi Pajardi, Mary et Kenneth Richards.
Associates
Marie-Pierre Billard, Françoise Blondel-Sornin, Danièle Dromson, Christian Einhorn, Anne Geisert, Catherine Grasser et Philippe Ledermann, Sabine et Jean-Louis Haineaux, Anne Jacquemin, Yvan Jeanneret, Jean-Luc Kientz et Fabien Michel, Françoise Lauritzen, Liliane et Jean-Jacques Muller, Thomas Rémond, Marc et Sylvie Schwebel, Bernadette et Mark Villiger.
Friends
Sandrine Abello, Astrid et Robert Adjedj, Barthélémy Albertini, Jaqueline Arnold, Clarisse Bailliencourt dit Courcol, Martine Barth, Monique Bauer, Marie-Agnès Belard et Christophe Kieffer, Geneviève et Maxime Bernard, Valérie et Marc Boehrer, Claudine Bollack, Marie-Odile et Régis Boucabeille, Odile Bruyelle, Alain Burgun, Lorena et Ramiro Cevallos, Pierre Chenard, Elisabeth Da Silva Pinto et Raphaël Stehli, Catherine et Patrick Dancourt, Christiane Delabranche, Inna Dimova, Bernard-Antoine Diss, Nicole et Michel Dreyer, Philippe Eber et Eric Schiffer, Yves-Michel Ergal, Françoise Fievet, Denis François, Chantal Fritsch, Iannis Gaussin, Esther et Philippe Gervais, Charlotte et Benoît Ghestem, Claire-Dominique et Rémi Gounelle, Francine et Michel Herfeld, Mireille et Frank Hinsberger, Anne Houdt, Annick Hurst, Elizabeth Itti, Hubert Jenner, Michèle et Jean-Yves Jenny, Nicole Karoune, Jean-François Kempf, Sylvie et Roland Krumeich, Marie-Françoise et René Lacogne, Suzanne Leibenguth, Martine et Jean-Paul Leininger, Alexander Leonhardt, Catherine et François Loos, David Mardell, Gaël Martin-Micallef, Lieselotte Messer, Martin Meyer, Anne Mistler et Jean-Luc Marchal, Anny Mochel, Dominique Mochel et Dominique Tissier, Chantal Mourey, Annick et Jean North, Maria Nowinska, Ulrike Pardigon, Sylvain Perrot, Michel Pruvot, Anne et Philippe Rahms, Sophie Richert-Scherrer, Sieglinde et Marc-Daniel Roth, Yvelise et Jacques Schaeffer, Patrick Schalck, Elvire et Christian Schlund, Christine Schmerber, Alain Schmutz, Mathieu Schneider, Florence Seyfritz et Quentin Urban, Madeleine Simoncello et Jean-Jacques Zirnhelt, Lily et Christian Speisser, Caroline Stenger, Hélène et Louis Stephan, Françoise Sultzer, Marc-Antoine et Marie-Emmanuelle Suret-Canale, Gudrun et Marzio Tartini, Chantal Théobald, Catherine Thibault, Nicolas Toffolo, Alain Uttenweiler, Lucie et Alain Vautravers, Christiane et Etienne Vignollet, Marlyse et Jean-Bernard Wagner, Fabienne Weber, Jean-Frédéric Weiss, Marie-Josée et Philippe Welsch-Hasson, Agnès Wisniewski, Alexandre Zuppardo.
Youngters
Edouard Bailhache,Camila Cevallos, Loïc Devin, Clément et Edouard Heberle, Sarah Laidi et Keziah Spies, Lucas Mathieu, Hervé Moritz et Tristan Boursico, Adeline Rahms, Hélène Schwarz.
Fidelito
Apolline, Arthéllais et Sybille Amadio, Eleonor et Samuel Ciz, Maria Dimova, Wladimir Dromson, Jeanne Gédin-Bouché.
We also thank all of sponsors who prefer to be anonymous.
Last updtate on march 2023.