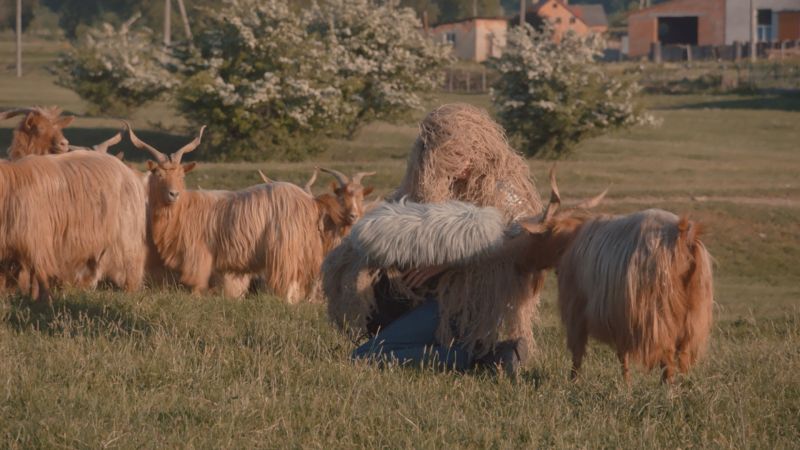 My Thoughts are Silent
directed by Antonio Lukich (2019, comedy drama)
---
Place
Strasbourg
Musée d'Art moderne et contemporain de Strasbourg
Twenty-five-year-old Vadim is a sound engineer living in Kiev. After discovering that dental implants will cost him a fortune, he receives an unexpected lucrative offer from a Canadian video game company to record animal sounds in the Carpathian Mountains of western Ukraine. Returning to his hometown of Uzhhorod, Vadim is met at the station by his mother. All she wants is for him to be a normal person with a normal job, a wife and children, preferably in Ukraine. But for Vadim, the door to a better life has just opened and is too good an opportunity to miss.
---
Contemporary Ukranian cinema
Film projections and talks
Ukrainian cinema displays a unique vitality, ambition and diversity, forever steeped in the poetry of Slavic folklore while always highlighting current socio-political issues through a sharp lens. Russia's invasion of Ukraine in February 2022 calls for an examination of the country's current cinematic landscape. This season of contemporary Ukrainian film curated for Arsmondo reflects current events from the perspective of directors of various genres, from documentary to comedy drama. These screenings portray personal visions of the country and its artists grounded in the current context, but also open our eyes to Ukrainian history and culture.
Other films in the contemporary Ukranian cinema programme :
Mariupolis 2 directed by Mantas Kvedaravičius (2022, documentary)
Thu. May 4 19h30 | Cinéma Star

The Cacophony of Donbass directed by Igor Minaev (2018, documentary)
Thu. May 11 18h15 | Strasbourg University