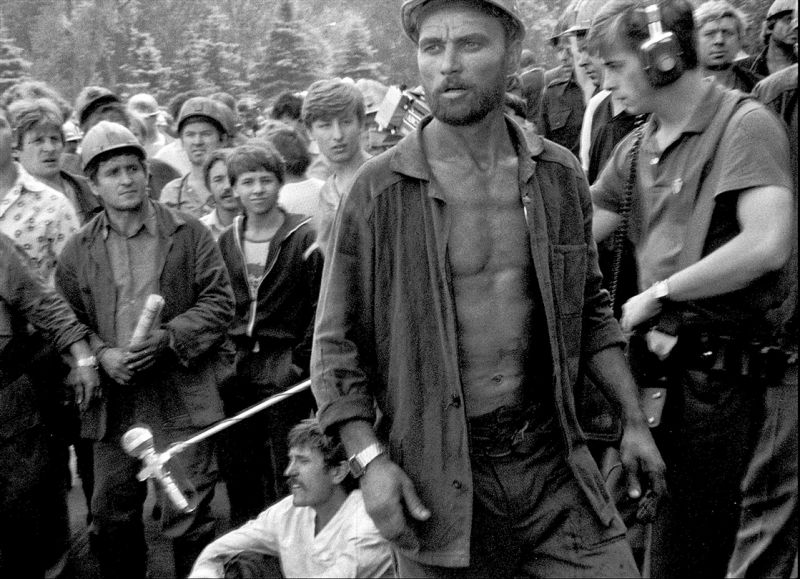 The Cacophony of Donbass
directed by Igor Minaiev (2018, documentary)
---
Place
Strasbourg
Université, Atrium
Informations
Auditorium AT8 (Atrium building, University of Strasbourg)
The film will be followed by a Q&A session with the director.
Using documentary footage and feature film archives, Igor Minaiev analyses the construction of the myth of a region once known for Dziga Vertov's film Enthusiasm: The Symphony of the Donbas. Minaiev's film contrasts two worlds. The first focuses on everyday life as seen through the lens of Soviet propaganda, and the Donbass as an ideological showcase. The second shows us a life that is hidden from view. What should have been a symphony of happiness and wellbeing delivers only deception and manipulation. Symphony turns to cacophony.
---
Contemporary Ukranian cinema
Film projections and talks
Ukrainian cinema displays a unique vitality, ambition and diversity, forever steeped in the poetry of Slavic folklore while always highlighting current socio-political issues through a sharp lens. Russia's invasion of Ukraine in February 2022 calls for an examination of the country's current cinematic landscape. This season of contemporary Ukrainian film curated for Arsmondo reflects current events from the perspective of directors of various genres, from documentary to comedy drama. These screenings portray personal visions of the country and its artists grounded in the current context, but also open our eyes to Ukrainian history and culture.
Other films in the contemporary Ukranian cinema programme :
Mariupolis 2 directed by Mantas Kvedaravičius (2022, documentary)
Thu. May 4 19h30 | Cinéma Star

My Thoughts are Silent directed by Antonio Lukich (2019, comedy drama)
Thu. May 11 15h | MAMCS