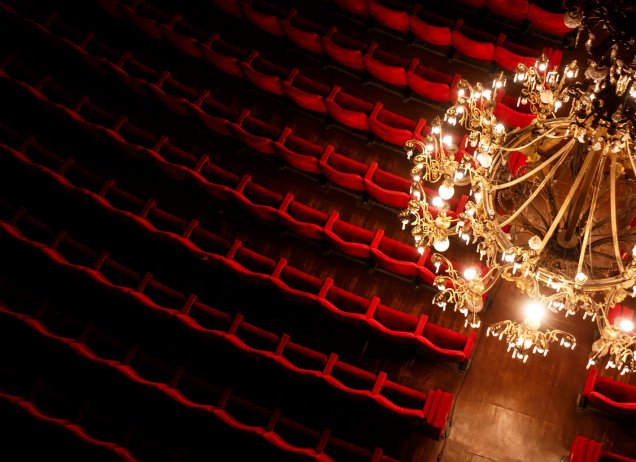 Individuals
Fidelio is the fundraising association of the Opéra national du Rhin
It brings together people who love singing and dance.
Their support allows the OnR not just to produce plays, but also to welcome a wider audience.
Fidelio also organizes events such as the well-received Dinners on Stage.
---
Not only does your assistance promote the art you enjoy, it also gives you access to exclusive offers and special thank you events at the OnR:
Backstage visits and meet & greets with the artists
Receive invitations to shows and rehearsals as well as tours of the theater and the workshops for stage-building and costumes.
Enjoy behind-the-scenes performances right next to the artists.
Witness a production from beginning to end as part of a work shadowing experience
Tax break
No matter how much you contribute, every amount helps the OnR grow while lowering your taxes, since Fidelio is a recognized public interest association in France.
In France, you can deduct 66% percent of your contribution from your income taxes. The total amount of your donations may not exceed 20% of your annual taxable income, but you can deduct any excess amount over the following five years.
---
You may benefit from tax breaks in your country of residence through the Transnational Giving Europe network.
Find out more here.
---
Become an associate sponsor starting from EUR 150 net.
---
Subscribe online
2 .
Which Fidelio option is for you?
......as a solo or duo member and enjoy exclusive deals. People under 30 and children between 5 and 14 benefit from special rates and activities.
SOLO
Membership for 1 person valid for one year.
DUO
Membership for 2 people valid for one year Being DUO, you only pay a membership fee
Solo from €120 / Duo from €240
Subscription Group rate on all subscriptions, priority treatment and OnR Le Mag
Dinners on Stage Special rate
Invitations Presentation of the season, visits, conferences, shows
Fidelio would like to thank its supporters. If you agree (in the application form), we will mention your name in the sponsors' list in the OnR's info materials.
Solo from €350 / Duo from €700
Same benefits as "Amis" plus:
Tickets Priority purchase of 2 tickets up to 5 days before the event
Dinner on Stage Preferred and priority seating
Invitation General rehearsal: 1 time per season
Program Free program booklet
Solo from €850 / Duo from €1700
Same benefits as "Amis" and "Associés" plus
Invitation 2 general rehearsals
Representation stagefront loge with glass of champagne during intermission
Follow a show from behind the scenes
Young Person (15 - 30 years old)
Solo from 20€/Duo from 30€
Same benefits as "Amis"+
Upgrade: Indicate that you are a member of Fidelio Jeune when buying your tickets. Upgrade depending on availability.
Fidelito (5 - 14 years old)
Fidelito :
subscription : 10€ + voluntary donation
fidelio@onr.fr
+33 (0)3 68 98 75 34