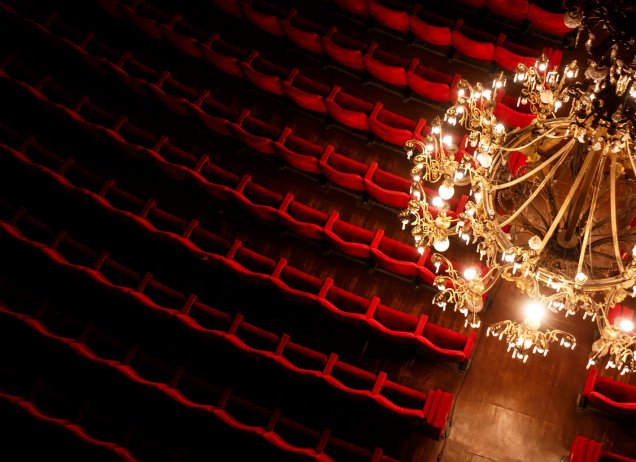 Individuals
Fidelio is the fundraising association of the Opéra national du Rhin
You don't have to be a corporation or a moneybags to be a patron—any contribution, small or large, is invaluable for our institution. That is why the OnR depends on Fidelio, an association that brings together fans of opera and dance to support the wider work we do.
Subscriptions from Fidelio's members and all contributions collected by the association go towards funding OnR's productions as well as our educational and cultural outreach programs.
By joining Fidelio, you are supporting the Opéra national du Rhin while benefiting from a program of exclusive events with the artists involved in each season.
Subscribe online
2 .
Which Fidelio option is for you?
......as a solo or duo member and enjoy exclusive deals. People under 30 and children between 5 and 14 benefit from special rates and activities.
SOLO
Membership for 1 person valid for one year.
DUO
Membership for 2 people valid for one year Being DUO, you only pay a membership fee
Solo from €120 / Duo from €240
Subscription Group rate on all subscriptions, priority treatment and OnR Le Mag
Dinners on Stage Special rate
Invitations Presentation of the season, visits, conferences, shows
Fidelio would like to thank its supporters. If you agree (in the application form), we will mention your name in the sponsors' list in the OnR's info materials.
Solo from €350 / Duo from €700
Same benefits as "Amis" plus:
Tickets Priority purchase of 2 tickets up to 5 days before the event
Dinner on Stage Preferred and priority seating
Invitation General rehearsal: 1 time per season
Program Free program booklet
Solo from €850 / Duo from €1700
Same benefits as "Amis" and "Associés" plus
Invitation 2 general rehearsals
Representation stagefront loge with glass of champagne during intermission
Follow a show from behind the scenes
Young Person (15 - 30 years old)
Solo from 20€/Duo from 30€
Same benefits as "Amis"+
Upgrade: Indicate that you are a member of Fidelio Jeune when buying your tickets. Upgrade depending on availability.
Fidelito (5 - 14 years old)
Fidelito :
subscription : 10€ + voluntary donation
fidelio@onr.fr
+33 (0)3 68 98 75 34