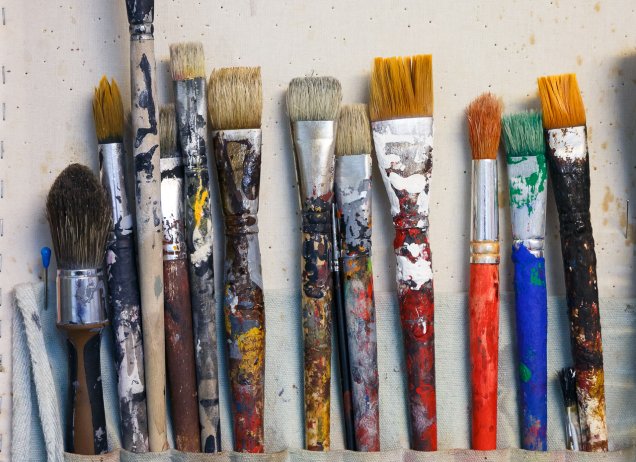 Discovery Wednesdays
The Opéra national du Rhin (OnR) organizes after-school meetings between artists and children who are curious about performing arts.
Grab your masks, get set, go ! (9-13 years)
Make your own mask from plaster gauze, decorate it, add some glitter, and take it home to impress your family and friends!
Strasbourg / Opera, Grenier d'abondance
Wed. November 7th 2.30 pm
---
Christmas Near and Far (8-12 years)
Come and sing French, English and German Christmas carols with young artists of the Opera Studio: "Stille Nacht," "Il est né le divin enfant," "Mon beau sapin," "White Christmas," "Jingle Bells"...
Colmar / Comédie De l'Est
Wed. December 2 pm
---
VidéOpéra (10-14 years)
Video plays a major part at the opera and often accompanies performances. If you enjoy moving pictures, come and learn how audiovisual effects can enhance live shows.
Strasbourg / Itinerant Opera
Wed. November 14th 2.30 pm
---
Choir workshop (8-12 years)
For children who love to sing out loud, a capella, in a group, or who are just curious. Join one of our choirs at their rehearsals and sing along.
Strasbourg / Opéra, Grenier d'abondance
Wed. December 2 pm
Classical or contemporary? Beginner or advanced? There's something for everyone and every age! From Latin America to Europe, from Strasbourg to Mulhouse – choose between a wide variety of dance classes.
At the barre (9-12 years)
Mulhouse / Studios du Ccn
Wed. 3 October 2.30 pm
For advanced students
---
Swan Lake (6-9 years)
Mulhouse / Studios du Ccn
Wed. December 12th 2.30 pm
For everyone
Strasbourg / Opéra, Salle Bastide
Wed. 9 January 2.30 pm
For everyone
---
Tango (10-14 years)
Mulhouse / Studios du Ccn
Wed. 3 April 14h30
For everyone
Strasbourg / Opéra, Salle Bastide
Wed. 24 April 2.30 pm
For everyone
---
Join in the dance (6-9 years)
Strasbourg / Opéra, Salle Bastide
Wed. 12 June 2.30 pm
For advanced students